I finally went and found Piano Red's grave in Atlanta! I've been wanting to do this for years. This guy—what a history. He's one of the greatest musicians and entertainers this country has ever produced, and so few people know about him.
Willie Perryman, aka Piano Red, grew up poor, the son of sharecroppers in Hampton, Georgia. He was an albino African American, and so was his brother Rufus (who later had a musical career as "Speckled Red."). They were really weird looking, but super talented musicians!
Perryman recorded with Blind Willie McTell in 1936, but didn't get his own recording contract until 1950, when he was signed to RCA Victor based on his local popularity in Atlanta. These RCA records he cut in the early 1950s are some of the wildest recordings of the era, with Perryman frantically pounding the piano keys while yelling and hollering through most of his songs. One of those first RCA records, "Rockin' with Red," is rightly considered one of the first rock 'n' roll records. "If you've ever been rocked, then you know just what I mean!" Such a great record.
Perryman made a ton of records under the "Piano Red" name, dozens and dozens of singles and EPs. One of those records, "The Wrong Yoyo," was covered by Carl Perkins as "Right String Baby (but the Wrong Yo-Yo)" for Sun Records, and then subsequently covered by The Beatles.
In the early 1960s, Perryman led a show band called Dr. Feelgood and the Interns (see below), which had more of a soul sound than his previous blues barrelhouse piano sound. Fronted by singer and guitarist Roy Lee Johnson, the group had a minor hit with "Dr. Feelgood" and "Mister Moonlight." The latter would also be covered by The Beatles in 1965.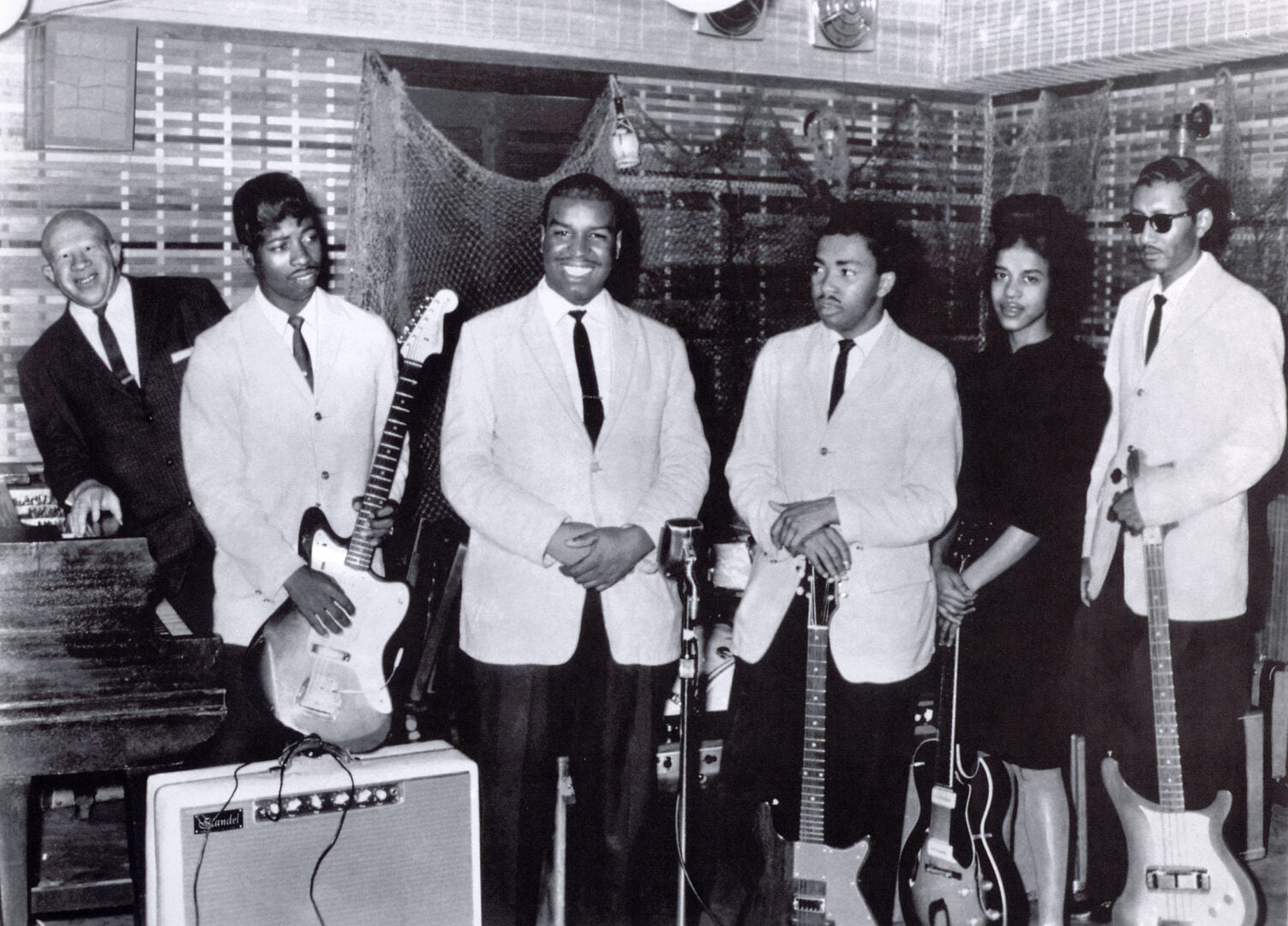 Piano Red just kept playing, and by the late 1960s and early 1970s he was a tourist mainstay at the Underground Atlanta attraction, playing in Muhlenbrink Saloon to packed crowds until the place went out of business in 1979. He just kept going, performing at Excelsior Mill in Atlanta until he passed away In 1985. He was such a revered local institution, his funeral was attended by the governor of Georgia and the mayor of Atlanta.
I really love Piano Red's recordings. I think they are very underrated. Depending on your love of boisterousness, you may find them to be the greatest thing you've ever heard, or really exhausting. To me, they are some of the greatest wild and eccentric and weird and crazy early rock 'n' roll records ever made, and I think Willie Perryman, aka Piano Red, is one of the unsung early heroes of rock 'n' roll music.
So, I navigated myself to Dawn Memorial Park in Decatur this afternoon, determined to pay my respects to the late great musical innovator. There were no photos on Find-A-Grave telling you how to find the site once you got to the cemetery, so I went in the office to ask. The lady said she was helping a family in the office, and would help me after they were done. I realized it might be a while, so I just started searching rows. After about forty-five minutes, the lady came out of the office but said there was a funeral starting up that she had to help with, and she was right, there were about a hundred cars pulling into the cemetery. So I kept walking rows, looking for Willie Perryman's grave.
After an hour and a half (!!) she finally found me and helped me find the grave. I'm guessing I was probably the first white guy to go traipsing around the place in a good long while, and I'm sure that she thought I was a nut, but she was nice. It was a little exhausting, to say the least, but at least I got my ten thousand steps in for the day, and I finally found the grave!
The simple grave of Willie Lee Perryman, aka Piano Red and Dr. Feelgood, was worth taking the time to find. I just hope this post inspires some folks to go listen to his music.