I just got Jimmie Widener's Epiphone Emperor back from being properly refretted by Ryan at L.A. Guitar Works. I had the guitar expertly repaired by Guy Valic after I bought it ten years ago, but at the time we left the original frets on there because, well, they were original and it still played OK. It finally came time to get the frets done, and I'm really pleased with how it turned out.
I've written about this guitar before, but I'll tell the story again—this guitar has more history than you can believe. Jimmie Widener played with Bob Wills and the Texas Playboys at a couple different times. Bob originally purchased this guitar in 1945 and gave it to Jimmie as a parting gift when he left the Texas Playboys the first time in 1946 (Jimmie would come back a few times, in 1947, in 1948, and then again to sing harmony on the 1950 recording of "Faded Love").
From 1946 until he died, Jimmie played this Epiphone Emperor that Bob Wills had given him, exclusively. He used it to play rhythm guitar on sessions with Spade Cooley, Tex Williams, Merle Travis, Speedy West and Jimmy Bryant, T. Texas Tyler, The Whipoorwills,a Sons of the Pioneers spinoff band called the Country Gentlemen, and many records released under his own name. Jimmie played this guitar on stage with Hank Williams when Hank appeared at the Riverside Rancho in Los Angeles in April 1952. I had seen the photos of Hank on stage at the Riverside Rancho several times, but it wasn't until fairly recently that I realized—oh wait, that's Jimmie Widener up there playing with Hank, and that's the Epiphone Emperor that I now own! That was an exciting revelation!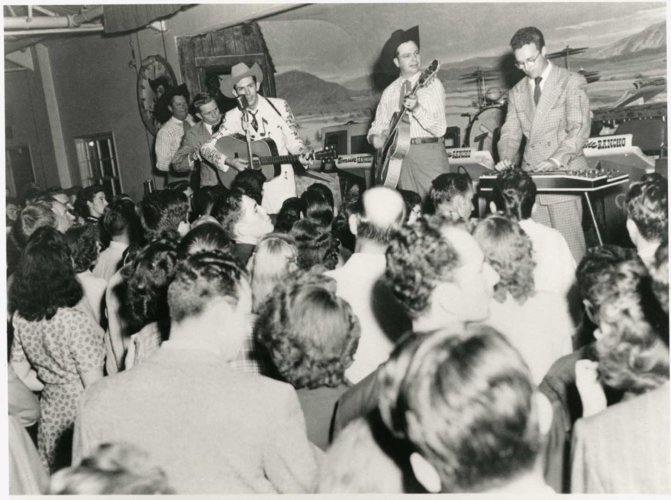 There are guitars that you can tell have spent a lifetime under the bed, not being played, and then there are guitars like this one—it was played and played and played. Archtop guitars need vibration to make the wood "open up" and the sound come alive. This one is fully alive! Every pore of that wood resonates. It's open sounding in a way that guitars become after having music vibrate through them for a million hours. The neck is worn in all the right places, it feels comfortable, like a supremely broken-in pair of cowboy boots.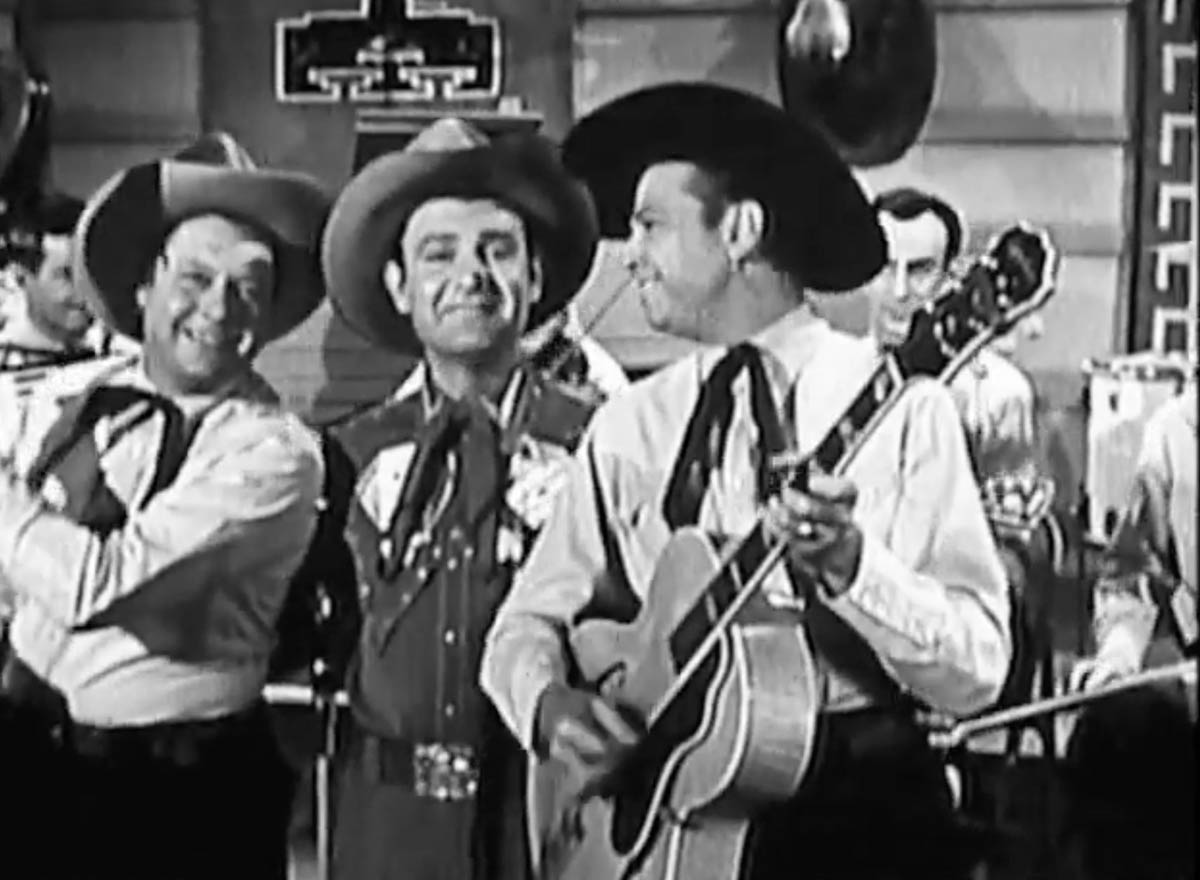 It took a couple months to get this guitar refretted (dude was backed up with work). When I got the text from Ryan telling me that the guitar was ready to pick up, by strange coincidence, my Facebook friend Mark Cantor posted a Snader Transcription film from 1951 at the exact same time. I had never seen this Snader film of Tex Williams singing, so I clicked the "play" icon. Imagine my surprise when the camera panned out and there was Jimmie Widener playing THIS GUITAR in the film. That was a strange coincidence, but so cool to see!!
I'm looking forward to keeping the top vibrating for many years to come. This is one of those magic, legacy instruments. It's a miracle it survived (I found it in a trailer park in Salem, Oregon—the long story is recounted in my book Strat in the Attic), but it seems like one of those things that was meant to be.
Video: