This morning I went to the Phono Museum in the Pigalle district of Paris. Wow, this place is incredible! I highly recommend it if you are going to Paris (check hours first).
They have over 350 phonograph machines on display, an absolutely incredible display of the earliest machines, from the French machine that predates Edison that recorded sound but couldn't play it back, to several early Edison cylinder machines, including the very machine Thomas Edison brought to Paris and demonstrated underneath the Eiffel Tower. They have a wide variety of novelty machines, phonographs shaped like Swiss chalets, automobiles, even a German machine they call the first "disco" because while playing a record, it simultaneously turns an oil lamp with colored reflective lights in it.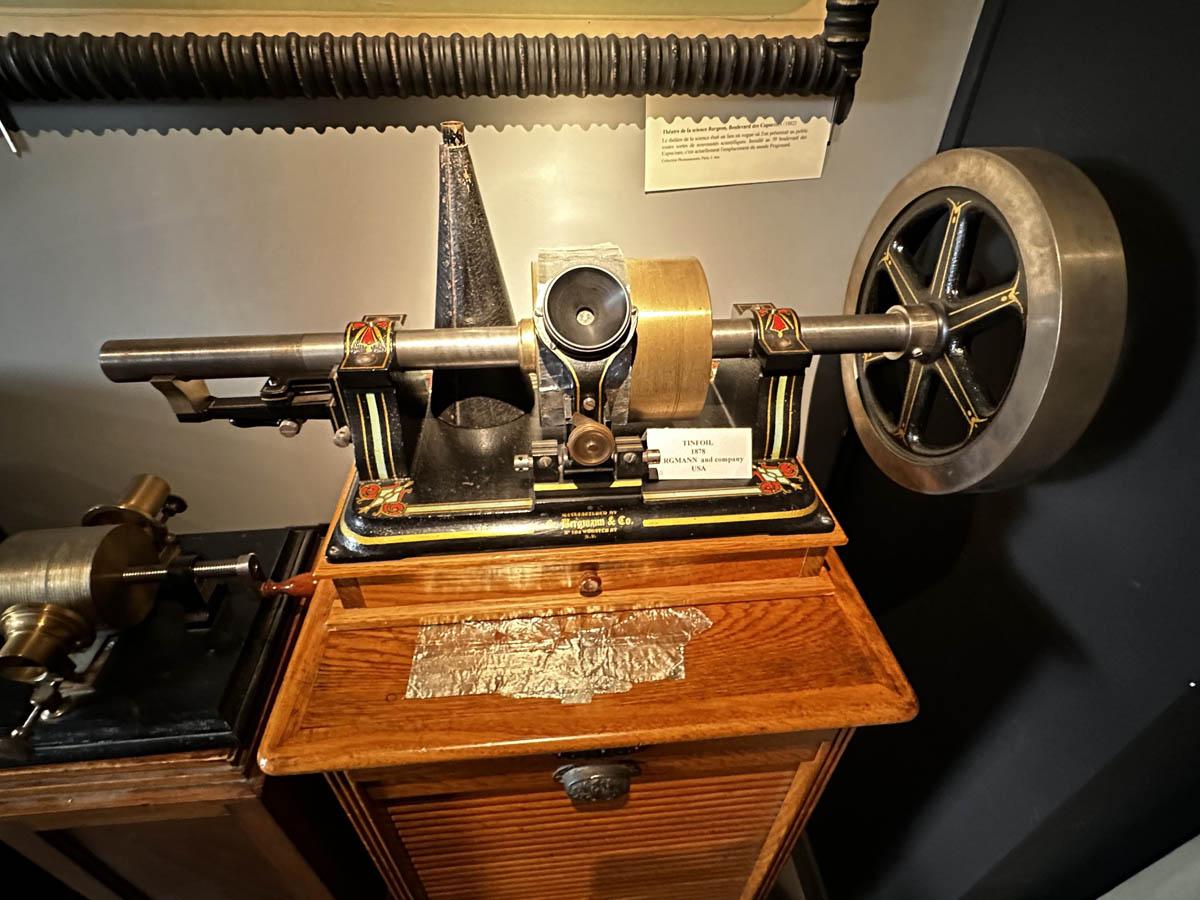 There is a German beer hall machine with two needles, two playback arms, and two horns, meant to face different directions to throw sound as far as possible for a large group of dancers. Of course, when played back with two arms at 78 rpm, there is a slight slapback delay, which makes you wonder where Les Paul and other studio engineers got the idea for slapback delay on recordings…
They have an insane variety of French machines, of course, and incredible vintage French advertising posters adorn the walls. There were a few electric machines and a couple jukeboxes, but amazingly, the vast majority are hand-cranked, wind-up machines.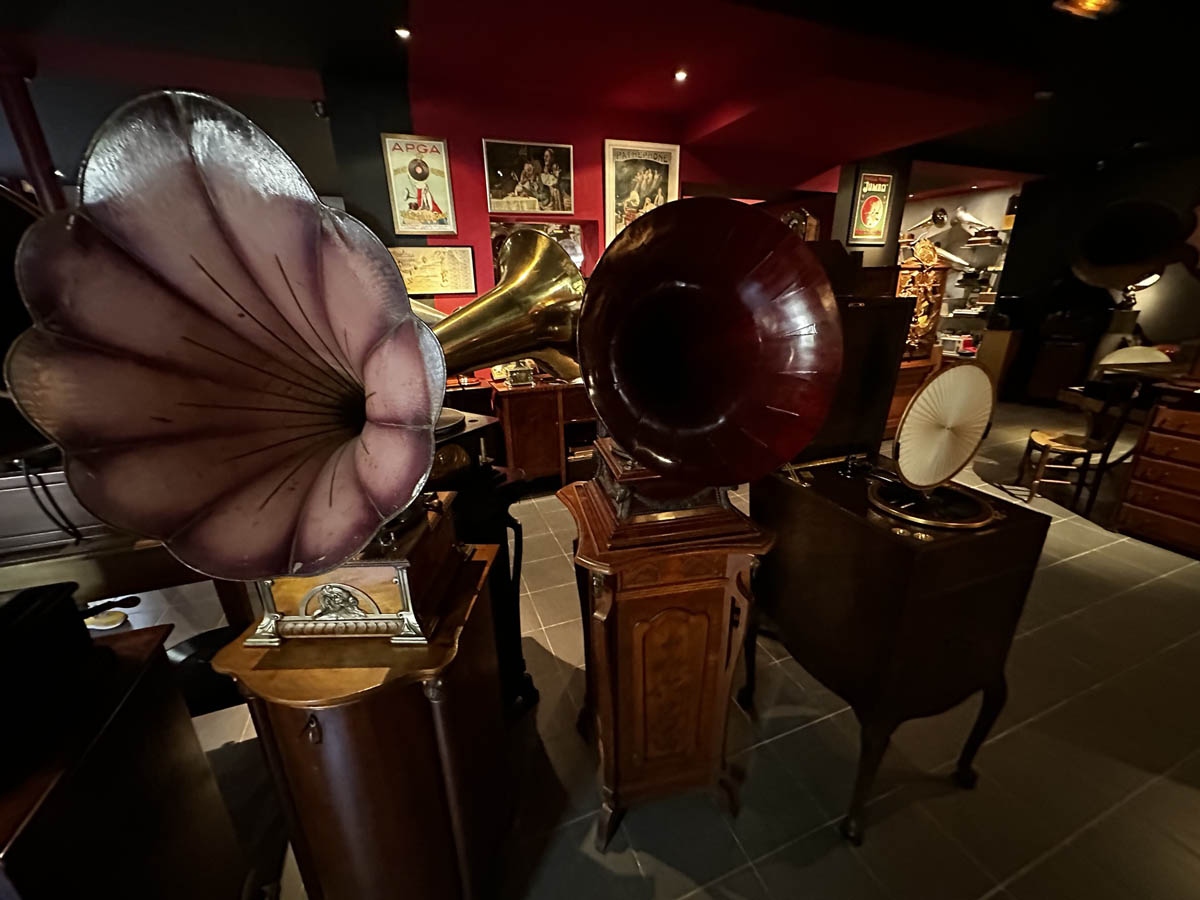 Kudos to Jalal and the rest of the staff for keeping this place open to the public. While I was there, several French and British people came in to gaze at the collection, and a local French rapper came in to shoot some scenes for his newest video, surrounded by hundred-year-old record players and phonograph oddities. Best of all, most of these machines still work, so I heard music from the 1800s played back on machines made in the 1800s that still work perfectly. It was a cacophony of phonographerie and I loved it!
I highly recommend this place if you're coming to Paris! It's on the same street as the Moulin Rouge, about five minutes away. Hours are mostly by appointment, but they are open to the public on Fridays and Sundays. It'll blow your mind!