Tonight I'm in my backyard, cooking some BBQ chicken. The weather is perfect and there's a pleasant breeze in the air. Now that I've finally had a chance to catch my breath:
The travel was a nightmare this last weekend, but the shows were a blast. It's always a treat to play with the Don Diego Trio backing me up: the great Diego Geraci on guitar, Giulio Faranelli on bass, and Andy Drummer Caligaris on drums, this time with special guest Emir Trerè on steel guitar. These guys and I are simpatico—we operate on the same wavelength and always have fun and are laughing, even when we're running through the Berlin airport at 5:30 in the morning. Thanks, guys!
The Firebirds festival in a small town near Leipzig, Germany, was a blast, even though I was only there for about seven hours total. Big thanks to Konrad Shöpe for booking me and dealing with all the ticket issues, and to Randy Richter for loaning me his Telecaster for the show.
The V-8 Brothers Village Festival in Hooglede, Belgium, was a great festival put on by Vicky van Moerbeke and her husband, Gio. An amazing event with music, cars, art shows, and more, all among the trees under the shadow of a giant old church. We did a rock 'n' roll set on Saturday night, and then a hillbilly set on Sunday afternoon—a last-minute make-up show for a Dave and Deke show that didn't happen because Dave Stuckey's Air Canada flight got canceled at the last minute. Ouch! We pulled it off, courtesy of some new gift overalls from Mileen and some kids pulled out of the audience to play some shovels and hoes I dug out of the maintenance shed behind the stage. It was a blast! Thanks to Emir Trerè for loaning me his Telecaster for these shows!
I've already posted quite a bit about the travel nightmare coming home, but thanks again to Brandon Ashington for giving me a ride to Frankfurt and then helping me wade through all the nonsense to actually get me on a plane. In case you're just wading in to the conversation…
Air travel in Europe right now is a mess. it's the first summer since COVID and everybody is trying to travel now. All the flights are overbooked, and all the airports are shortstaffed and many are having strikes because of the overworked staff. I had a return ticket that had one flight from Brussels to Frankfurt on Lufthansa, and then from Frankfurt to Los Angeles on Condor. Since we had heard about massive lines and missed flights at Brussels airport, and since my ticket was on two airlines with two check-ins required on two separate airline websites, I decided to ride with Brandon to his home in Frankfurt and just avoid the first leg of my trip. This turned out to be a massive error, as I found out that if you purchase the tickets together, if you miss the first leg of your flight the second leg will be automatically canceled. We had two options: drive back five hours to Brussels through the middle of the night and barely make my flight (that really seemed like a terrible option), or try to crowdfund some money to buy another ticket from Frankfurt to Los Angeles.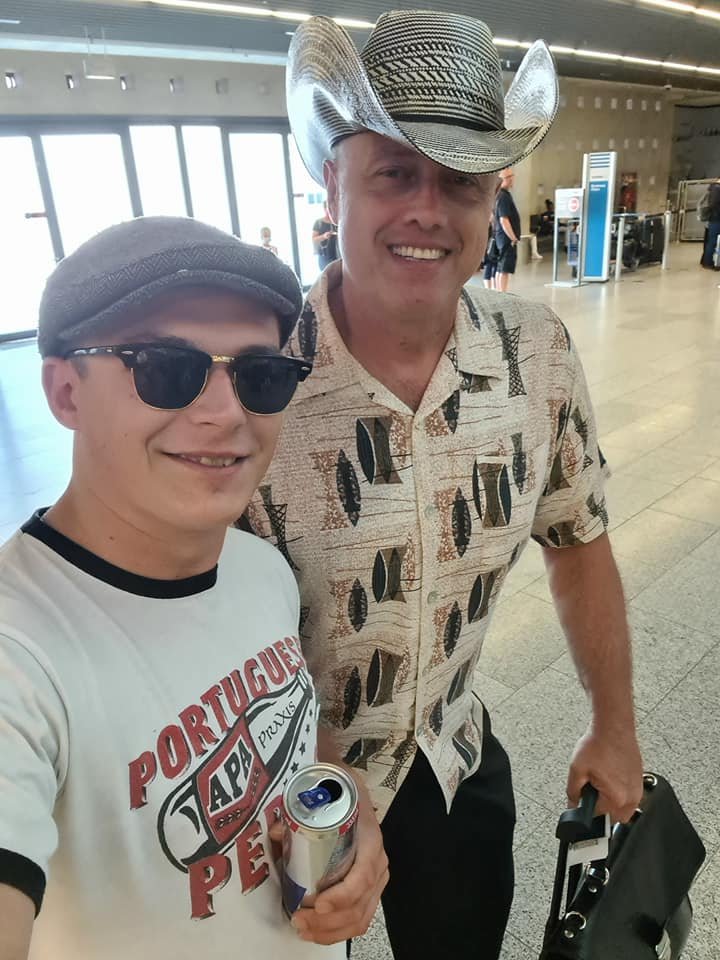 Happily (and quite unbelievably), y'all came through! I was able to raise the money in an hour, bought my ticket right before midnight and went to the Frankfurt airport the next morning to fly home without incident. Whew!
The follow up to the story is that Brandon sent me a screenshot of the Brussels to Frankfurt flights on July 5. If we had driven all the way back to Brussels through the night, it looks like my flight leaving Brussels would have been late to Frankfurt and I would have missed my connection to Los Angeles, so it turns out my initial hunch was right, despite the poor execution of my plan! If you don't have to travel to Europe right now, DON'T! It's a mess. Anyway, you all saved me, and I really appreciate it. Thank you so much. Going to send some thank you's to all the folks who chipped in tonight and tomorrow. I really appreciate it.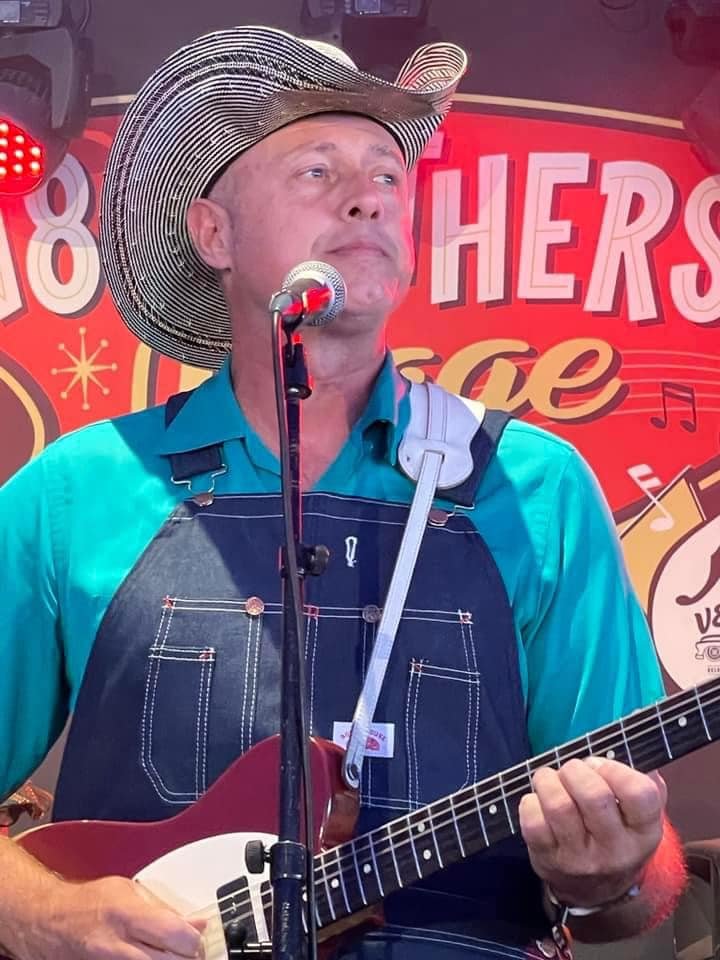 Now I'm back in my backyard, grilling some BBQ chicken, looking at Duncan the dog patiently waiting on some meat, watching Sally Jo get ready for her gig tonight with the Stardust Ramblers, and it all seems like something I dreamed up. Somehow I got through it and made it back in one piece. Like I said at the beginning of this post, the travel was a nightmare, but the shows were a blast! I love all my Euro pals, can't wait to see you again—although I hope the airlines have this mess straightened out a bit before I fly across the pond once more!!