Every time I go in a vintage guitar store these days, I get kind of depressed. Prices have doubled in the last few years , and most stores are full of boutique-market reissues. For a guy who loves weird, old, junky stuff, there isn't much out there to interest me.
Anyway, I am not really in the market for ANYTHING. Which is nice. But every now and then an orphan will pop up that needs a home. This Standel acoustic guitar popped up on Craigslist the other day and I got it for 250 bucks. These Standels were made in the late 1960s in small quantities and are odd guitars, made on the East Coast by Harptone, then rebranded as Standel instruments on the West Coast. They're really well made, with really nice, tight-grained spruce tops and a nice arched back. The guitar kind of feels like a Guild from the same era, which makes sense, as they were both made on the East Coast around the same time.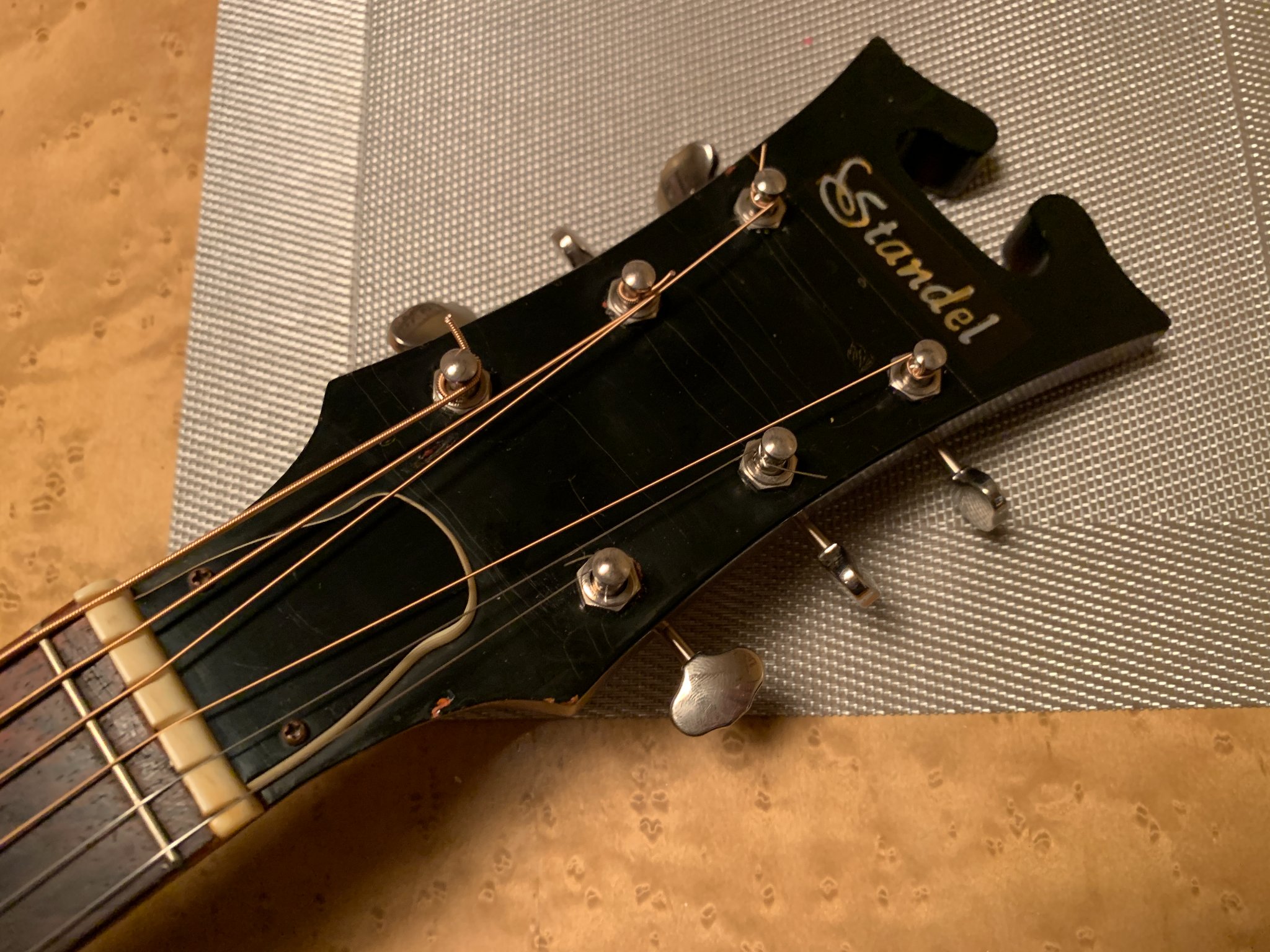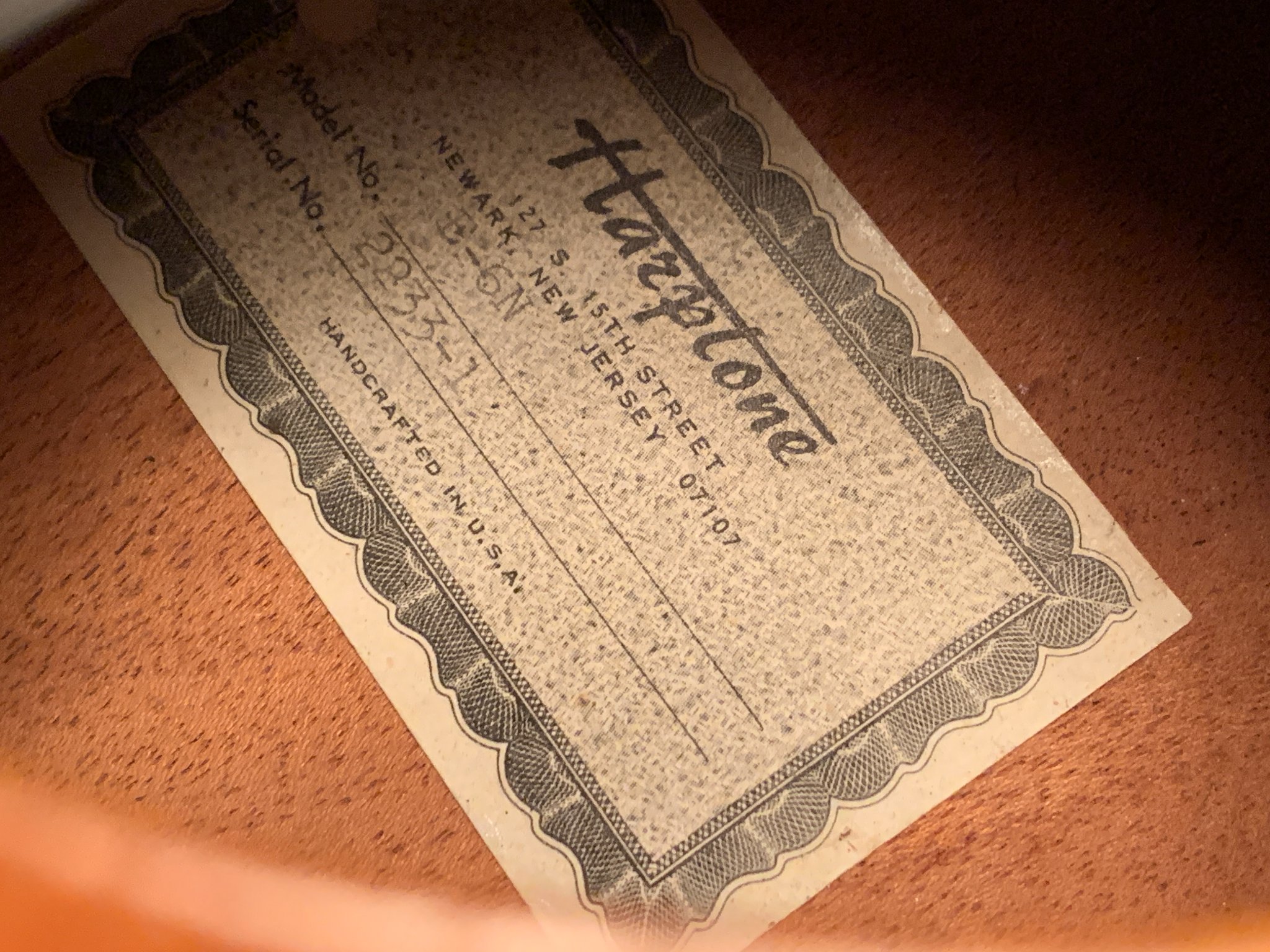 The old nitro finish was cloudy looking and had some problems, so I cleaned it up real good with Naptha and guitar polish, oiled the fretboard, got some new bridge pins, and strung her up tonight. It's a whole lot better than you'd think! It sounds pretty darn good!
The guy I bought it from said he found it in a thrift shop, so the original owner is unknown. Whoever it was put some money in it: the guitar has a nice set of reissue Waverly Grover tuners with high ratio gears, and somebody installed a pickup and did quite a bit of work adapting the original bridge. How it wound up in a thrift store is anybody's guess, but I'm guessing it was owned by a country-western guy. As I was turning the guitar upside down and around to clean it and fix it up, something fell out of the sound hole onto the floor: a vintage red Mosrite pick from the 1960s. Perfect!
There's still good stuff out there if you know where to look, and most importantly, know what you're looking FOR. (And yes, it's funny that it wasn't that long ago that I found a cheap Alvarez twelve-string and spent a couple hours turning it into a FAKE Standel guitar using some old decals and a fake label I made up—I guess now I have a matching pair!)