I was gutted to learn of the death of my good friend Jyrki "J.J." Juvonen. It's hard to know where to begin to process this loss. If you don't know who Jyrki (pronounced "Yerkey") was, he was a Swedish rockabilly guitarist, a few years younger than me, who was the cornerstone of almost all of the great Swedish rockabilly and rock and roll bands of the last thirty years—Wildfire Willie and the Ramblers, Jack Baymoore and the Bandits, many of the side bands these bands spawned, as well as performing with and recording with just about every Swedish rockabilly act that entered a studio. He also (like myself) backed up just about every single living rockabilly artist who came out of retirement and played in Scandinavia.
It's kind of hard to write In a few sentences just how much this guy did over the years—he played with everybody. Everybody wanted "J.J." on guitar, because he was freaking great. That guitar on "A-V8 Boogie" you hear at every rockabilly weekender? That was Jyrki.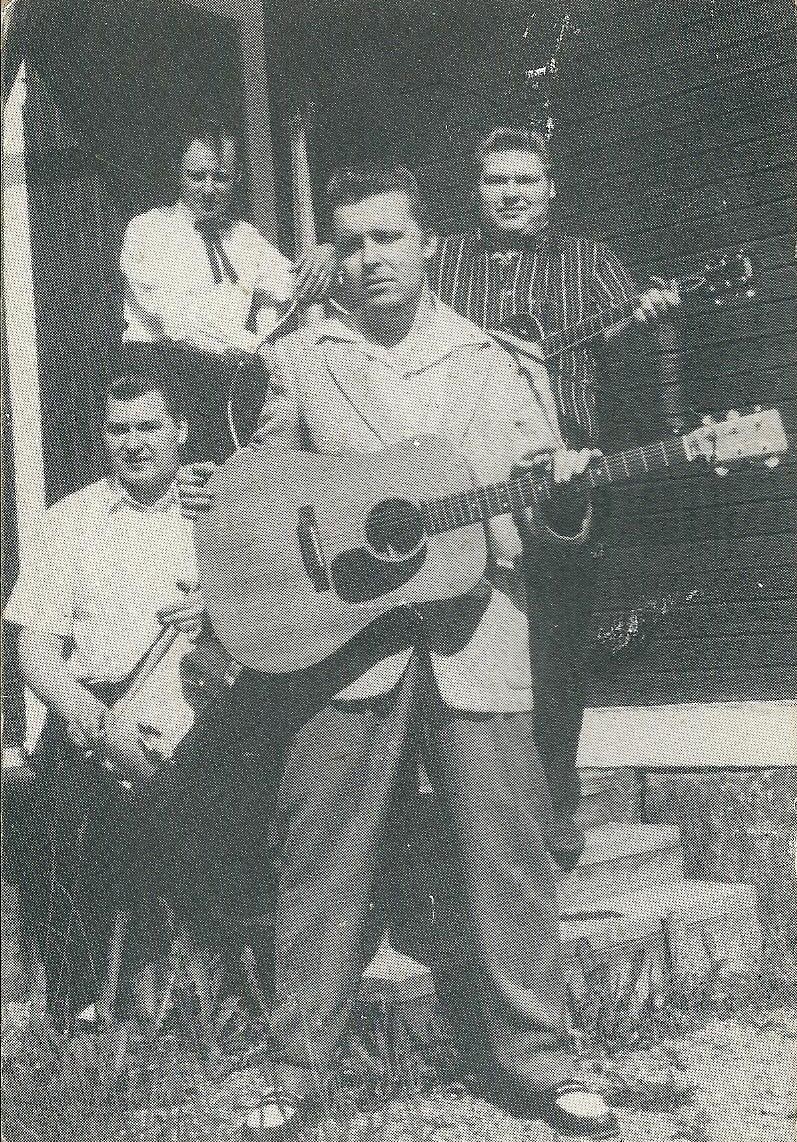 I met Jyrki the first time that I went to England to play the Hemsby Festival with the Dave and Deke Combo in 1992. I was pretty new to the scene, but some folks said I had to check out Wildfire Willie and the Ramblers. They were fantastic! And on the side, there was this shy, overweight young kid just completely killing it on guitar! The band was great, but Jyrki was like a layer of gunpowder sprinkled over the top of the mix and lit with a match. His playing brought excitement and energy to the mix. Even more amazing, the guitar he was playing was not a "great" guitar (a 1960s Gretsch Tennessean with Hi-Lo Tron pickups), but he wrangled the best tone out of it I had ever heard. He was great. It was all in his hands.
After the show, I went up to Jyrki and introduced myself. I wanted to meet the guy! He was super shy, and at this time his English wasn't great. I asked him if he wanted to jam on guitars somewhere, and I looked around to find someplace where we could plug in a guitar amp. Finally I realized there was a plug in the festival's men's room, so we went in there and jammed and sang (sometimes with guest vocalists who had come in the bathroom to pee), joined by Jussi Huhtakangas (aka "Lester Peabody") for the next few hours. It was hilarious and fun and we got to know each other pretty well just through our guitar playing and the songs we both knew. It was the start of our friendship that would last for nearly thirty years.
I could write a few pages about Jyrki's guitar playing, but quite honestly my friend Tjarko Jeen wrote the best description on Facebook this morning, so I'll repost here:
"JJ's playing in the late '80s and early '90s—when I regularly heard him before I moved to the US—is to this day the greatest and best rockabilly / 50s rock & roll guitar playing I've heard in person in my life. He also to this day had the best rockabilly / 50s rock & roll guitar sound I've heard in person in my life with his old weathered '60s Gretsch Tennessean, his '59 narrow panel tweed Fender Super and his Binson Echorec. He got everything out of that rig from Roland Janes to Cliff Gallup to Big John Taylor but most importantly 100% Jyrki "JJ" Juvonen."
Jyrki and I remained pals over the years. He was always curious about Bigsby guitars and Standel amps and we always "geeked out" for hours when we met up at a festival, whether it was in Las Vegas, Spain, or even his hometown of Eskiltuna, Sweden. Jyrki told me about his day job working at a factory there and how much he hated It, but he had figured out a way to escape the drudgery, and in his own way, to be a star, with people yelling and screaming and cheering and clapping for the shy Swedish guy who was up on stage blowing everybody's minds. When I first met Jyrki, he was really overweight, and caught a lot of grief and jokes from people calling him the "fat guy." One day, Jyrki told me, he just got tired of being the "fat guy" and proceeded to lose a ton of weight. No one gave him any shit anymore, and he had girlfriends and more confidence after that. I really admired the guy for everything he had achieved in his life.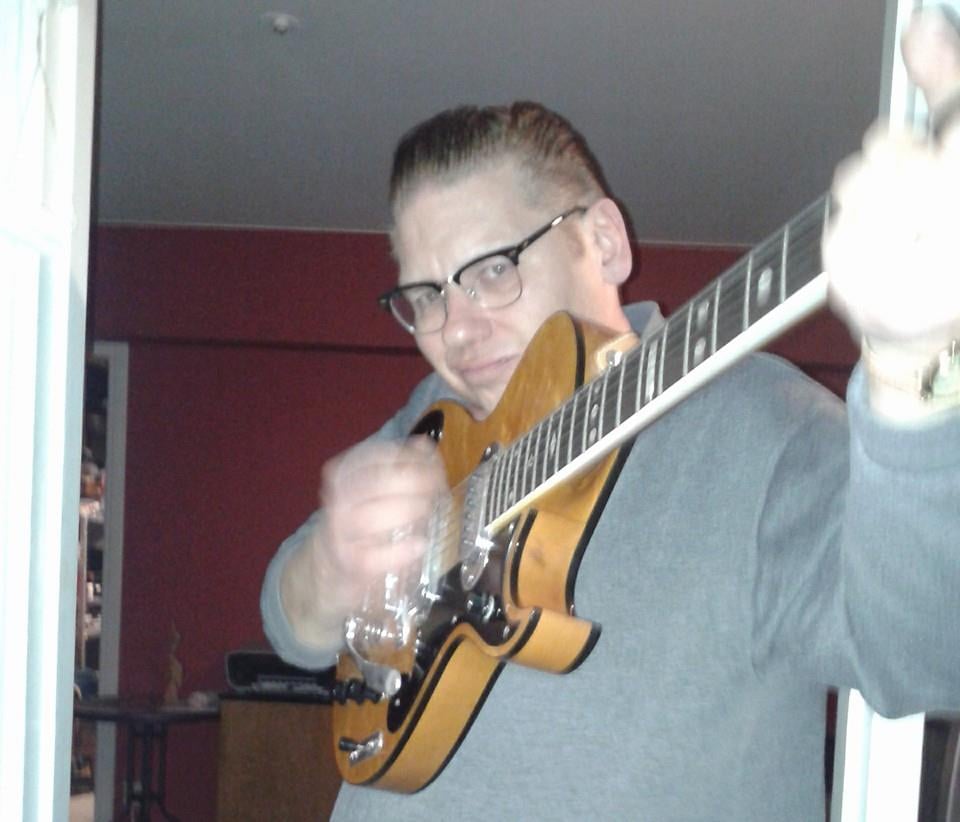 Cancer got him recently, and by the time he was diagnosed it was too late. We communicated after his diagnosis, and he was really depressed and sad about the situation. I didn't know that it was a fatal diagnosis until his bandmate Carl-Johan Victor contacted me and let me know. It was a punch in the gut to know that our pal Jyrki was going to die, and it wasn't very long until the news came—Jyrki had passed. I can't believe I'll never see Jyrki hanging around at one of these rockabilly festivals again.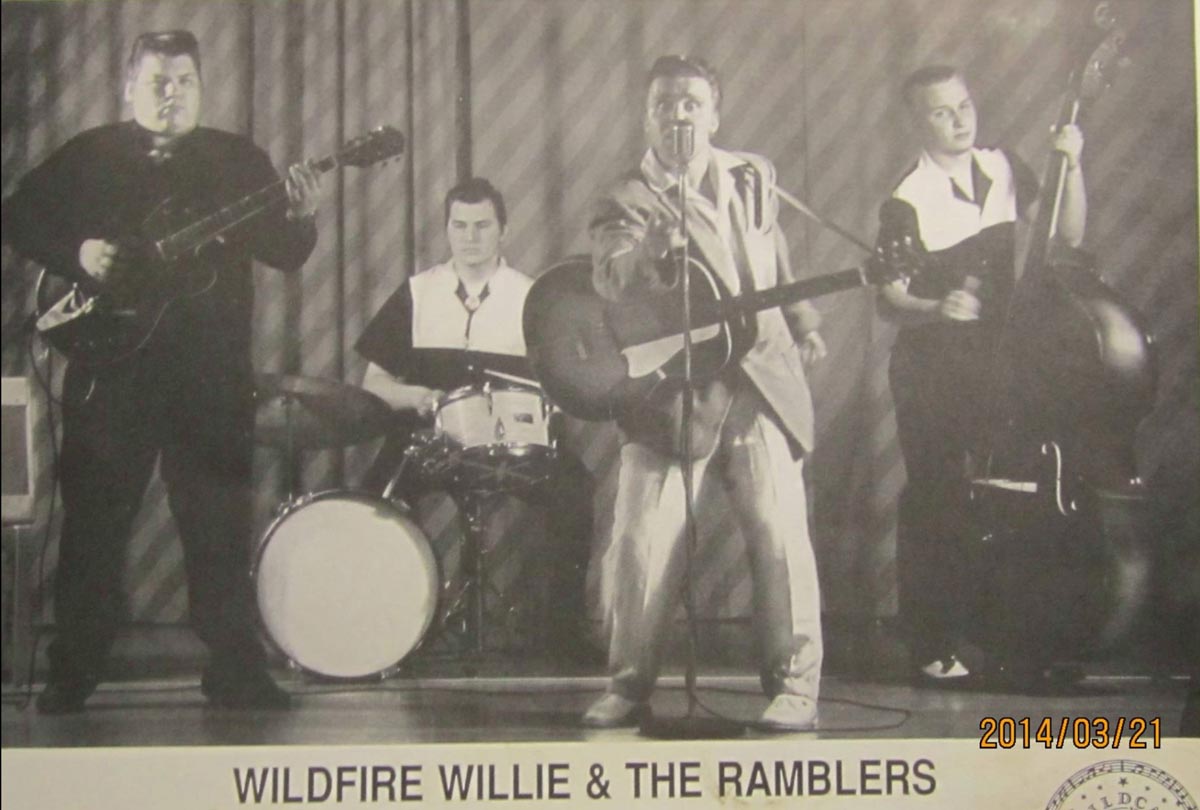 When I die and think about "going to heaven," if there is such a place, I always think to myself that anything is possible. I always dream that time travel is possible, and if you want to, you can go back in time and see any event In history that you want. You could go watch the fall of Rome, you could go watch the Egyptians build the pyramids, or you could go watch Elvis on stage in 1955 in some small southern town, or see Little Richard or Gene Vincent or Bo Diddley any time you wanted. If that's the case, I'd like to think that Jyrki is settling in to his new digs up there, and going to watch the Johnny Burnette Trio recording at Owen Bradley's studio in Nashville In 1956, finally satisfying all the questions about whether it was Grady Martin versus Paul Burlison on guitar, examining all the guitars and the amplifiers to his satisfaction, and noting the microphone position to get "that tone" we all salivated over through the years. I'm going to miss my pal Jyrki, but if I think about heaven that way, I think that he'll be OK. Rest in peace, my friend and guitar buddy. You'll be missed by myself and a lot of other people.